Description: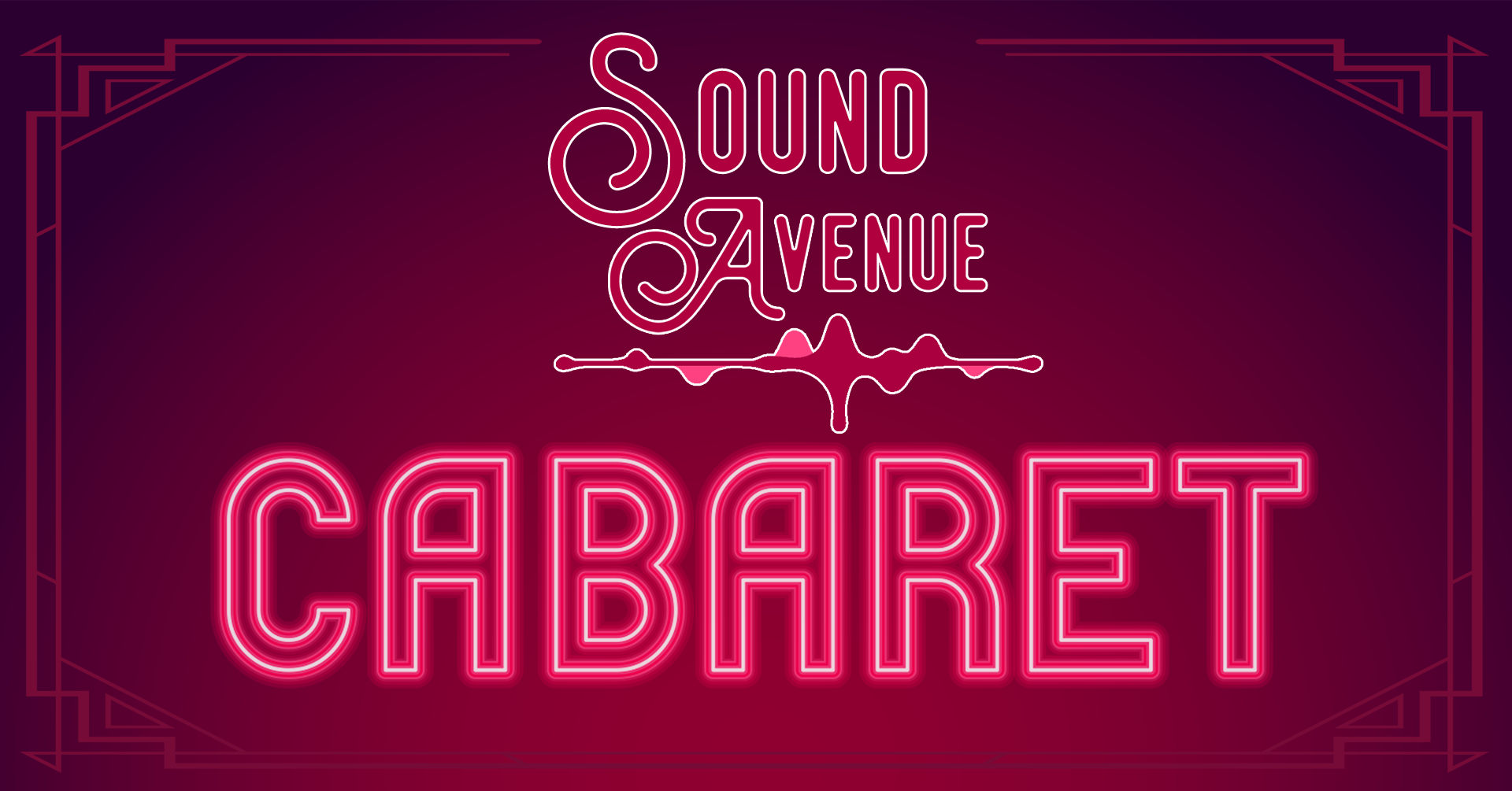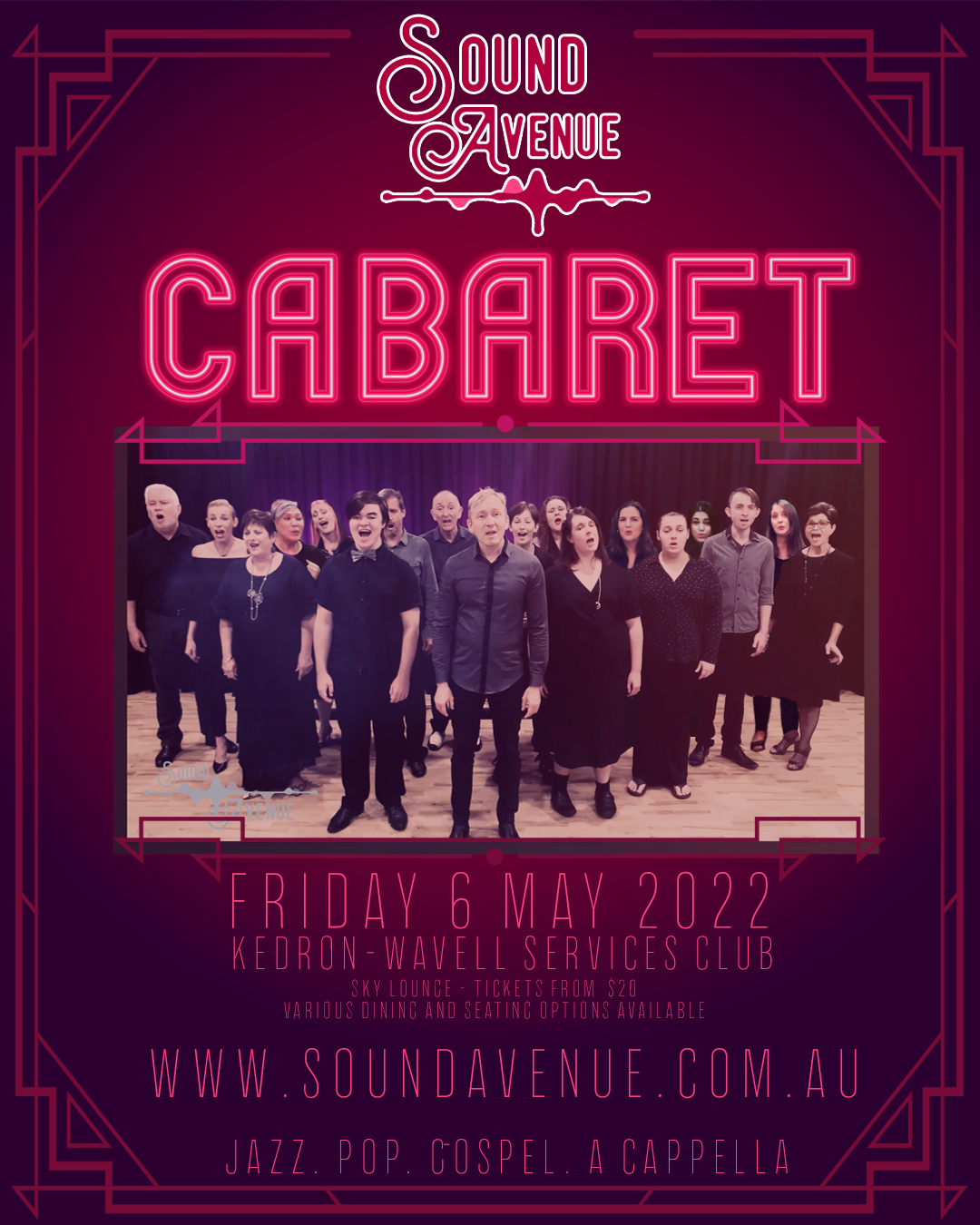 What are Friday evenings good for? Unwinding after yet another big week! So, this particular Friday, let Sound Avenue help you unwind by entertaining you with a cabaret-style musical affair.

We'd love to share what we've been able to put together through floods, multiple COVID-waves and general busy life.
With repertoire ranging from jazz to pop to Broadway and featuring ensembles of various sizes, there will be something for everyone.

The Sky Lounge at Kedron Wavell Services Club will be set with cabaret style seating and a bar in the room so whether you choose to eat in the restaurant downstairs first or order a platter or two to enjoy during the performance, you'll be set for a beautiful autumn sundowner.

---
EVENT INFO
Friday 6 May 2022
Sky Lounge @ Kedron-Wavell Services Club
Doors and bar open from 7pm
Performances start at 7.30pm
Pre-ordered Food served between 7.15-7.45pm
Bar open throughout
Event finishes approximately 9.45pm with multiple breaks to allow for chatting!
---
TICKET INFO
Cafe tables seating - tables seat 4 people. Please note that if you don't select all 4 seats, other patrons may be seated with you. $25 if purchased in advance, $30 on the door
Relax in individual lounge seating, grouped in pairs around a coffee table so that you can enjoy a platter and / or drink during the show. $30 if purchased in advance, $35 on the door
High bar tables - seat 4 people on stools. Please note that if you do not select all 4 seats, other patrons may be seated with you. $20 if purchased in advance. $25 on the door.
NB: If you would like to sit with others who have purchased their tickets separately, you can advise this during the booking process.
---
FOOD AND DRINK INFO
There is a bar in the Sky Lounge which will be open throughout the evening
A variety of food is available to pre-order:

Large pizza - Pepperoni, Chicken Pesto or Vegetarian, GF available $24
Hot finger food platter - serves 2 - $32
Cheese platter, GF options - serves 2 - $32
Antipasto platter, GF options - serves 2 - $32
Large Potato Wedges bowl with sweet chilli and sour cream $17
Hot savoury platter - Spring rolls, calamari, petite pies, mini quiches and panko prawns - serves 8 - $70

If you are looking for a more substantial meal, you can always eat downstairs in the restaurant before heading up to the Sky Lounge, please note that performances commence at 7.30pm
---
Download and share flyer